Contact Us
11648 Fort Ashby Rd.
Keyser, WV 26726

info@feltycustomgraphics.com

(304) 518-2114
​
Tuesday - 10:00 am - 6:00 pm
Wednesday 10:00 am - 4:30 pm
Thursday 10:00 am - 4:30 pm
​Friday 10:00 am - 2:30 pm
All Other Times by Appointment Only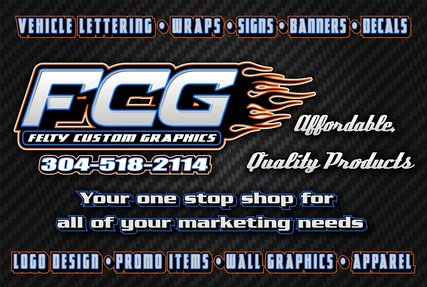 You can fill out this form or:

📞Call us @ (304) 518-2114
📧 Email us @ info@feltycustomgraphics.com

Send us a message on Facebook using the code below ​

---

---

Please let us know your project's timeline in your message or in the additional info on the quote form. Thank you!
If you do not receive a confirmation message, your order has not been submitted. You must have an up to date flash player for the order to submit. Thank you!